0

This post has been edited 1 time(s), it was last edited by Erniastukas: 14.12.2014

15:50

.
Below you will find the original first post of this challenge. I've decided to add my results to the top of this post.
This Challenge is over - I finally managed to beat NL25 by collecting $1210 to take a shot at NL50. I'll outline some of the keypoints that helped me succeed, maybe they will come of use to some other players:

Persist. It's possible. Hard as hell, when it's not going your way, but possible. Winners never quit, quitters never win.
Learn. Don't let yourself be trapped by a thought that "you know it all, and you're doing it, it's just keeps being unlucky". No one never knows everything.

In micros - steal more. And it seems - A LOT more. That was a major correction in my strategy part.

Get a coach. Don't waste your time learning without one. Books, videos and all the individual learning can take place when you have your basics in place, and a good coach with put things there in a couple of sessions.

Work a lot on your mental game. I think it was a major reason I wasn't able to beat NL25 - I was playing my B-game waaaaay too often. "Mental game of poker" - get the book and read it. Several times. Apply it. It made miracles for me.


That's it, we'll meet at NL50! And now, I'm going to order those earrings for my GF
- - - original post below - - -
Hi all,
I'm a player from Lithuania, been playing and learning 2,5 years. Things are going quite well, won several MTT's and cashed in some small ones, but still three-figure prizes. Though my main focus now is finally beating NL25. I'm stuck here for at least half a year.
This month I finally got a new friend - Thor - to look after. I reduced my working time (yah, I have that possibility
), and spent a lot of time at home with him. He eats, takes a walk outside, then sleeps
I play. A lot. I thought it's really enough for me at NL25 and I'll devote this free time I have at home for finding that secret path out of NL25.
So, the SITUATION:
BREAK EVEN AT NL25 FOR 6 MONTHS. ENOUGH!!!
The TARGET:
BEATING NL25 BY REACHING $1200 BR.
The REWARD:
These earrings for my girfriend.
And she deserves them for a least saying "I understand it's important for you" with a grim face when I play poker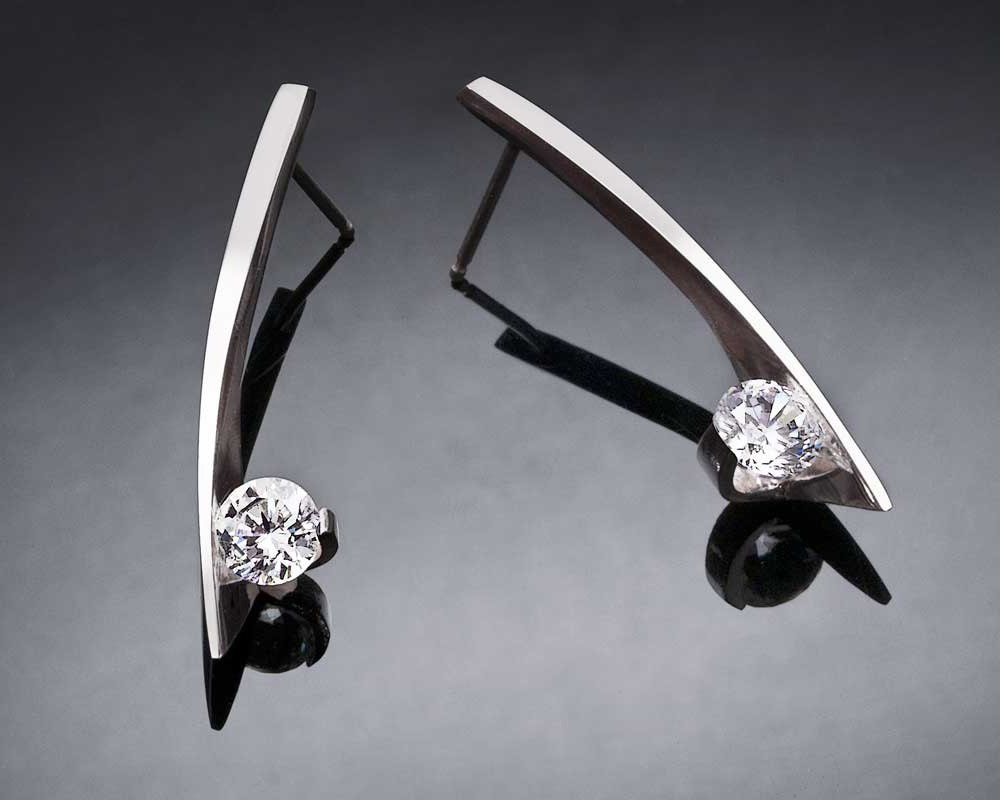 THE SECRET PATH
Attempt#1 - Pokerstars NL25 6max ZOOM
I feel playing quite comfortably against tight and regular players. Spent a lot of time this month at Pokerstars Zoom NL25 6max tables (~45 000 hands). Reached GoldStar, but almost no profit
Break even, as I told you
Don't laugh, it's not fun!
As I managed to get decent reads on a lot of opponents in HUD - I noticed that it's almost only TAGs there - and money comes not from them. I think a game between TAGs is only re-balancing of money - in the end everybody ends up with the same amount of money minus rake
Hm, ok. I know I need fish to win money from. Lots of bad bad fish, and it seems they're not at Zoom tables. Let's find fish.

Attempt#2 - NL25 6max regular tables with carefull selection

I manage to find games with at least two massive fishes with 50/5 or 40/40 stats. I close the table when they leave. I try to get heads-up with them by isolating, not to bluff against them, use position, value-bet them to death when I do have a hand - everything I learned to do with such players. But i'm LOOSING!!!
I'm constantly running into better hands. You know the process: you wait for a good starting hand (I even excluded suited connectors from my "against fish" range). You don't c-bet or bluff if you have't hit anything (ahhhhh, it's so hard to fold AK on 794 flop when 70/20 fish bets into it - but with his range he very easily may have that 7,9 or 4).
And finally, you hit that A or K. You start betting large, and the fish just calls, just to show a set or better at showdown. You can't spot it if he doesn't raise with it, right?
Then I start playing really cautiously - but that leads to excessive folding post flop for any aggression shown from fish. AQ on A47 flop and he bets? Of course he has AK or a set, fold. Given that I usually open such pots with a 3bet - it leads to massive losses post flop and my showdown winnings can't compensate that:
So, the CHALLENGE:
START WINNING FROM FISH. A LOT.
In the end, I believe, it will lead to beating NL25 and handing those earrings for my girlfriend - just have to find a way how to do that.
For that, I either have:
Reduce my pre-showdown losses
(can't find a way - how - except some overplayed or tilted hands, but those don't change the whole thing a lot).
Or increase showdown winnings
(but I simply don't hit that good that often - to increase value betting - otherwise it's at least semi-bluff and it almost never works with this type of player).
If you can recommend some good learning material, specifically targeted at playing with fish - recommend it

If you think you can teach me personally to do that - I'm waiting for terms, will consider them.

If I'm doing something obviously wrong - tell me.

If you have any other tips, insights or thoughts - I could use them.

I feel I'm close. I feel I'm too f**ked up in my mind to find a solution alone. Community, here you are to help me untangle this mess
Should anyone who will post in this topic someday visits Vilnius - by following good Lithuanian traditions BEER IS ON ME and it will be a pleasure to meet any one of you!