+1

This post has been edited 4 time(s), it was last edited by BubbleNedRum: 03.01.2017

13:00

.

Hey Guys,
we are poker players from Innsbruck, Austria and have decided two years ago to start giving something back after realizing how privileged we are in our daily life, in which we don't have to fear for our future, our next meal or our social security.
For this reason we founded the Charity Organisation "Shipit4Kids" and were able to collect 18.000$ mostly in the german speaking forum of pokerstrategy and supported the building of a therapy centre for children with disabilities in Nicaragua. Please find the pictures from the successful project below.
We started now our
second project
in which we would like to raise 20.000€
with your help
for the construction of a youth-centre in Nepal.
So far we were able to collect over 11.000€ from 60+ donators and with our website finally being in english we also wanted to reach out to the english speaking poker community.
Who are we?
As I mentioned, we are all located in Innsbruck and some more and some less known poker players.
Out of our group you might now "12dürma89" on stars, as well as Phillippe / "I Visor I", Daniel playing as "monzemann" or the former pokerstrategy coach and hand evaluator (also in the english speaking forum) "tiltberger"
In order to introduce us and our motivations, as well as the project itself we recorded a video. Please make sure to turn on the
english subtitles
:
What is "Shipit4Kids"?
As I said earlier, for our first project we managed to raise 18.000$ mainly in the german speaking poker community over pokerstrategy.de, where we are having a blog with 13k posts and one of us used to be a coach (Florian / "fishisfriend").
Our vision was to reach the maximal utility with the amount of money that we are able to raise and found a wonderful project in Nicaragua, where this was a given.
We put up the money for the rebuilding of a therapy-centre for children with disabilities on the vulcano island of Ometepe, after the former therapy-centre was located in a side wing of the local hospital without electricity or running water, after being left alone from the organization which provided them with money previously.
The project turned out to be very successful, with the therapy-centre beautifully constructed and the training of local physiotherapists is now finished, who took over the facility.
Here are some pictures of the development:
What is the new project about?
After a long search we decided to support the
construction of a youth-centre in Nepal
, which is located inside a SOS Childrens-Village.
As you know, Nepal was hit by a devestating earthquake last year, with far-reaching consequences until this day.
Teenager who have lost their parents because of the earthquake are getting prepared for an autonomous and independent life in the youth-centre.
Additionally the youth-centre will support the nearby city Butawal as an educational institution.
When the juveniles are moving into the youth-centre new spaces are going to be available in the actual Childrens-Village as well.
Like during the last project, we will be able to provide pictures of the construction.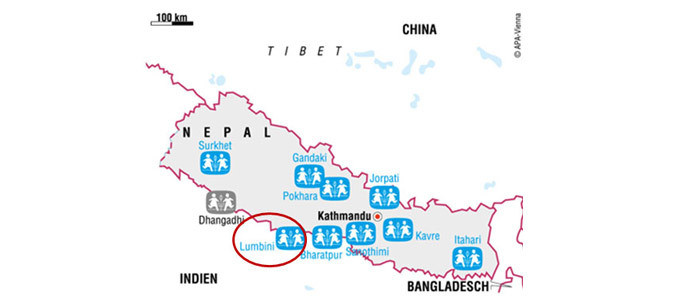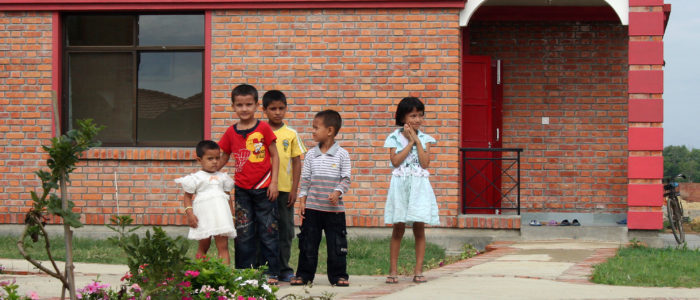 How can I donate?
We set up a donation page (which unfortunately is in german only), where you can donate money directly to the project via payment option like credit card or internet banking:
https://www.we-r-sos.at/spenden?name=Ship-it-4-Kids
But to make it easier for you,
you can also donate via Skrill, Neteller, PayPal or Pokerstars-Transfer
:
PayPal:
florian@shipit4kids.com
Skrill:
seeberger@gmx.at
Neteller: 450924001342
Pokerstars: I Visor I
According to our philosophy we promise that 100% of the money donated will reach the project directly.
Any additional costs like transaction costs or website maintenance are going to be paid by ourselves.
What can be donated and until when?
We put the timeframe of the project until the end of January 2017 so that you can not only support us with direct donations, but also by giving percentages of your poker winnings in a certain time frame.
I don't have to mention the massive karma boost your are going to experience!
Examples of such donations might be:
"I am going to donate 15% of my winnings until the end of January" or "I am going to donate my rakeback from the month of January" or something like that.
If you would like you can also support us by using our logo as you avatar on the various poker sites: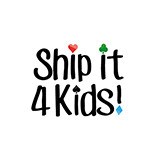 Any further questions?
Our
website
is also in english, where additional information on the current or the finished project can be found:
http://shipit4kids.com//
We are obviously also having a
facebook-page
, where you are invited to have a look at and give us a like:
https://www.facebook.com/shipit4kids/?ref=bookmarks
For any further questions please leave them in the posts below or contact us directly via facebook or a PM on here.
Thank you for considering to help us and remember: Every Cent Counts!