0

This post has been edited 20 time(s), it was last edited by Joenaes: 21.04.2013

16:21

.
Kumusta!!
As you all might know we (JQ, GRY, Waraiotoko, Ivan and me) are going to Philippines this year. We leave on the 16th of January (except for Ivan&Marek) to enjoy live in Cebu.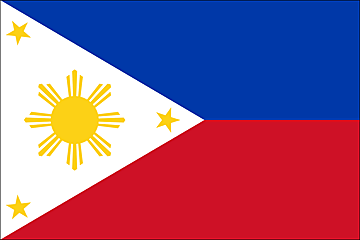 Why are we going there?
- Nice weather
- Nice beaches
- Low cost of living
- Good base to start other Asian trips (Macau, HK, Singapore, Indonesia, Japan, China, Thailand are all 'pretty' close)
What are we going to do?
- Play lots of poker
- Analyse together
- Travel/gamble to neighbouring countries
- Keeping ourselves healthy with sports and good food (cook)
- Party
Our goal?
Simple.
We want to have an accumulated profit of 1 mirrion after 1 year. It will take a lot of heart and commitment, a lot of work and analysis but we will get there!
This blog will be about our life in PI. You can follow our poker/travel/sport/life/visitors progress in this one. In the next posts everyone will briefly give an introduction of his poker career so far and his overall goals for the future.
Unity makes strength
Crew members!!!
WaraiOtoko
Hey everyone!
Guess it's time to introduce myself after joining PI crew.
I'm Marek, 24yo Slovak player, currently living/studying in Brno, Czech Rep. I'm half way through reaching Master's degree in computer science, specialized in security. Even though I "only" need to finish last 2-3 exams, I still have to write a thesis, so about 1 year of hard work left.
This is where I stand right now and I feel that after 5 years of studying I'm kinda losing drive/motivation for it. Defo dont want to give up on it, just feel that spending hopefully awesome year with PI crew is the right way to clear my head and regain motivation.
I started playing poker in mid 2009 with starting capital from PS, obv busting it in my first week
. However own $50 depo did the trick and after few months of donking on a few dollar sng's I decided to give cash games a try in Jan 2010. It went quite well and since march I've been playing semi-pro on nl100 SH, later nl200. After having a bit of a downer in november, loosing 30bi in 3 days, I decided to mix it up a bit and try FR rush. I've never played FR before, so spent last month or so trying to adjust my philosophy from "no-one ever has anything" to "everyone has quads"
. So far doing good, and I'm really looking forward to analyse with other great players in the house.
2011 Goals:
-beat NL midstakes and shoot for highstakes by the end of the year
-learn PLO, preferably HU and beat small-to-mid stakes
-play more live cash (Macau?) and learn not to bust several bi's to fish
Non-poker goals:
-travel a lot; since I really like asian culture and plane tickets are so cheap from PI, so Macau, HK, Japan, Taiwan, Thailand and mby some others be prepared
-continue to learn Japanese after 2y break, and maybe take on another language (Spanish?)
-workout and either swim or run regularly
-party and enjoy life
-experiment with different sleeping patterns to have time for all these things above
, probably gonna try biphasic sleep of 5-6h with 0.5-1h afternoon nap
ZhiCheng
Hi, my name is Tomas, i play poker seriously since August09, consider myself pro from July10. The main reason why I am moving to PI is that I really want to work a lot on my game .. and probably there is no better way to do it than cooperating with other players. I am looking forward for long hours of analyzing, sidebetting on volume and other poker related activities.
Philippines Plan pokerwise
-beat nl200rush by March
-mby change site later on and shoot higher?
-learn plo n pwn plo hu up to 200... in 2011
-1mil hands
-100k profit
Dream world:
-1,5mil+ hands
-150k profit
Philippines Plan RLwise:
-Work out twice/week
-Learn some Mixed Martial Arts(urban ninja style would be my preferance)
-Do all kind of sport n own Jonases ass as well as the asses of other members (just had to write that sentence)
-Party hard
-Enjoy life to fullest
-Think abt life and plan my next steps
Ivan
Will be updated after PS reaction
Joenaes
Hello I'm Joenaes
.
I graduated in Business Economics: Finance in 2010. So after 20 years of school I wanted to change horizons and now I'm here in Cebu.
Poker Career: At the end of 2009 I started playing NL200 regularly and in 2010 I managed to get a good income as my first year as a poker professional. I crush NL200 now and beat NL400 at a good rate over a big sample. I'm not fully satisfied though because I didn't make that many improvements this year. From NL200 to NL400 is a big step but I'm sure if I had worked harder, I would have been a lot higher as well. So 2011 will be the year of the big step!
My goals for 2011:
Poker:
- Become a feared PLO specialist
- Reach high stakes (PLO1k(+))
- Get SNE
- Make $200k
How will I do this?
- Play 5 hours a day on average
- Analyse with my roommates for 1 hour a day
- Watch 1 vid a day or use this time to analyse some more
Life:
- Live healthy: Sport multiple times a week/Eat healthy (might consider giving Paleo diet a try)
- Learn one the following things: piano/cooking/dancing. Strong preference for piano since I already play guitar for 7 years and I just love music.
- Travel once a month to neighbouring countries
- Learn more about FOREX + keeping pace of recent developments in the stock market for my own stocks/funds/...
- Enjoy life to the fullest
- Start some investments in rl businesses
These are my goals for 2011
JuiceQuadre
Hey guys! A bit about myself.
Im a 21years old student of Economics. Im interrupting the school for the Mission of Philippines to improve my game and to get some experience. Iv been living with my parents so far, so i believe this opportunity will help me grow up as a person and will bring some responsibility boost as well.
Right now i play nl100 rush on FTP. Im not crushing the limit but im solid winner.
I have about 600k hands lifetime. Iv been through some serious downswings and i think my mindset is quite strong.
My plans for Philippines:
-Get to nl200 and be a decent winner there (5bb+/100)
Possibly shoot higher.
-Start playing either NLHU or PLO, i feel like i need some more materials to study and new game is always good gor motivation.
-Play 4-5 hours daily, making about 130hours/month.
-Analyze daily with the crew!
-Work on my mindset + possibly get deeper into mindfullnes and some meditation methods.
-Work on my body, ~2 times/week a gym.. +All sorts of sports as i enjoy them all
The plan is also to get some private mma teacher for us, we will see how that will turn out.
-Possibly learn to play the piano. Iv been thinking about this for quite some time and now i learned Jonas wants to do this so ill probably join!
-No monetary goal for me
I dont care how much will i make, i need to make sure i know enough to make a lot, then its all about volume..
-Start learning more about traind again.. I used to study a lot about all sorts of trading like 3 years ago but i forgot nearly all of it. This might be my future..